We can't wait to have you join us!
Ιt is our dream to have the opportunity to give you
an unforgettable experience here in Zitsa and in our bakery!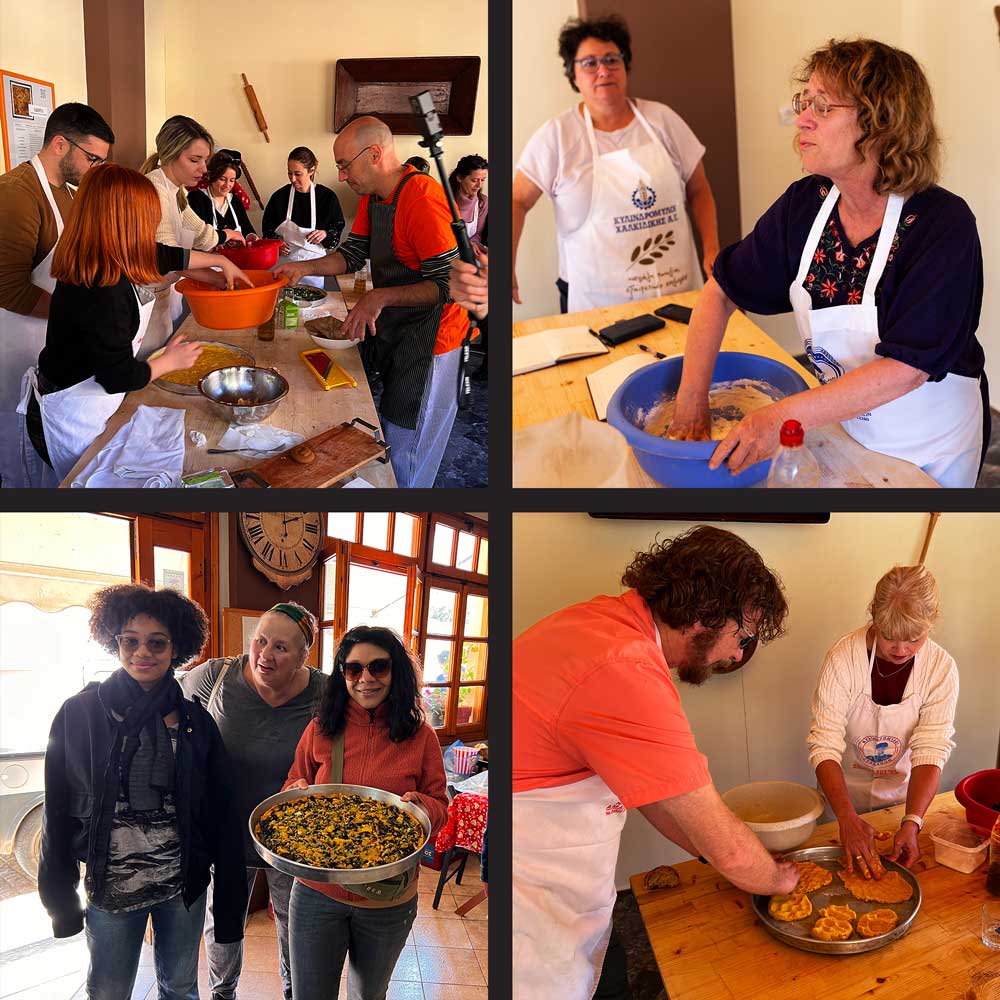 Come share the passion and joy of food creation at a personalized experience at the best bakery in the world!
You and your friends, family, or colleagues can learn to make famous Greek pies, tasty savory treats, or traditional meals with Master Baker Kostas, a true culinary artist, and his wife Anna. Located in the northwest of Greece, Zitsa is nothing short of an astonishing surprise.
Most people who come here for the first time are awestruck by how much the village has to offer, not only in basic amenities (schools, markets, a town hall, post office, cafes, restaurants, etc) but also in culture and entertainment.
Depending on the day and time of your experience, you will have the opportunity to learn personal recipes and professional techniques for a variety of our handmade baked goods and regional favorites, such as "casiopita" or "blatsopta". 
And we always include a sweet treat as well! Kostas and Anna will take you through the baking and cooking processes from the very beginning – choosing the right high-quality ingredients – all the way through to tasting the final product.
You will be doing the work, so be prepared to get your hands dirty (we provide aprons)! While your creations are cooking, you will have about 45 minutes to an hour to explore Zitsa. Often our guests like to visit either the Engraving Gallery (perhaps the most astonishing surprise in Zitsa, a village of only about 300 inhabitants) or one of the two famous wineries in the village for a tour and tasting. After your free time we will all meet up again to enjoy a sumptuous Greek lunch together. We will partake in the delicious dishes we have made, plus some seasonal salads, local cheeses, fresh bread, Zitsa wine, and of course, our dessert.
During the experience we will also share some history of this 900-year old village and stories from our life here and why we treasure living in this magical village. Don't forget to ask us how we met – most people say our story is their favorite part of the experience!
Work hours
Winter hours:
Monday – Saturday: 05:30 am – 14:30 pm & 17:30 pm – 21:30 pm
Summer hours:
Monday – Saturday: 05:00 am – 14:30 pm & 18:00 pm – 20:00 pm
Your Unforgettable
Culinary Adventure Awaits!
Zitsa - Our Village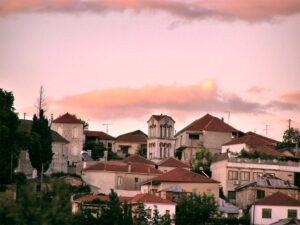 Zitsa truly is a magical place and while we work we can share
stories about our different cultures, and life in the village in
general (there is a lot to learn about this place and we are more
than happy to tell you what makes Zitsa so special and why there is
nowhere else we'd rather be!).
We can give you some basic Greek lessons as well if you want!