Culinary & Cultural Retreat

Join us Sept. 16th-22, 2023 for an experience you will never forget!!!
A 7-day/6-night Culinary and Cultural retreat in the village of Zitsa, the most charming little Greek village you have most likely never heard of. Famous for its wine (with its own PDO), vineyards flow over rolling hills, sheep graze the farmlands, and the Monastery of the Prophet Elias sits above it all at about 780 meters (2,560 feet) above sea level.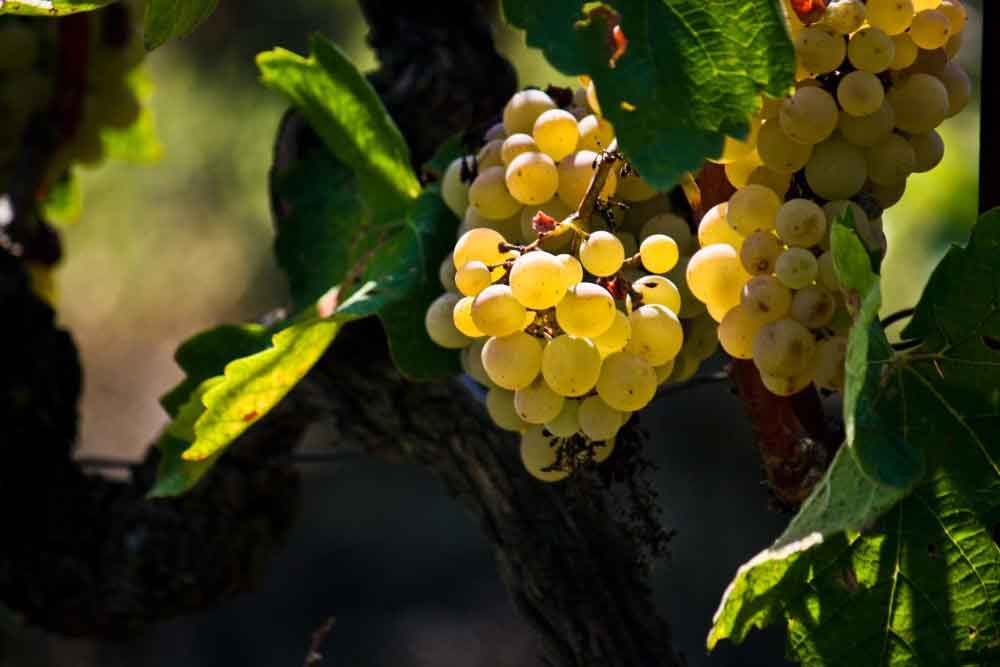 Zitsa's signature wine is what puts it on the map – 2 of the 3 wine estates that comprise the Epirus Route of Greece's 8 wine roads grace the sloping hills and valleys of the village. Most families in the village also have their own vineyards that have been passed down through the generations and many people make homemade wine, tsipouro, and sometimes mousto (a concentrated grape syrup made by boiling the grapes after they have been mashed and most of the juice has been removed – considered "A product of art, not of nature" by Pliny the Elder, this natural sweetener is used in cakes, puddings, and as a topping for waffles or ice cream).
For more information on the wine itself and how to visit the wineries, click here.
However, the most wonderful features of the village are none other than Master Baker Kostas, a true bread artist and passionate artisan, his American ex-pat wife Anna, and his mom Vasiliki, an extraordinary self-taught chef specializing in traditional village recipes and regional pies

During this exciting and inspiring retreat, up to 7 people will have the chance to bake and cook daily alongside Kostas, Anna, & Vasiliki while getting to explore Zitsa and the region of Epirus in northwest Greece. Epirus itself is an astonishing surprise. Stunning in its diversity, nature lover will be amazed by its breathtaking scenery and outdoor activities while culture connoisseurs will delight in exploring its art, dance, ancient sites, and great food.

Each day will start with a baking & cooking lesson from Kostas and Vasiliki – one day you might be focused on learning to how to make the starter for Kostas' naturally fermented sourdough and another you might work alongside Vasiliki to create a fresh spinach-and-greens pie after an early-morning harvest session where you will have gathered the herbs and leaves from our family garden situated on our 200-sheep farm

All the recipes will be made with seasonal ingredients and natural, whole foods. Simple and nourishing, you will be able to replicate them and share them with friends & family when you get home (or keep them all to yourself!)

Kostas' wife Anna, an experienced hospitality and event manager and world traveler, as well as Kostas' "right-hand man,"will be available to take care of every detail and ensure all your questions are answered and every need is met

During the lessons, you will not only learn time-tested recipes fused with modern techniques perfected over decades, but you will also discover some of the amazing history of this almost 900-year old village, as well as the personal history of Kostas & Anna. Together, Kostas & Anna have hosted over 1,200 travellers from every corner of the world – their enthusiasm for meeting new people, sharing their life and stories, and learning about others is only matched by their love for their village and family.

After the morning lessons you will partake in group lunches (often eating what we have made that day) and then you will have some free time each day to explore the village or areas around, take some scenic walks, or rest

The afternoons and evenings will be filled with immersive cultural activities, such as being taught traditional Epirus circle dances by our Zitsa dance team, learning to make feta cheese or τραχανά (all by hand!), or listening to live rebetiko music while grilling dinner under the stars on the villa terrace

Other activities which we may engage in include: enjoying an in-person beekeeping and honey-making tutorial and tasting (honey from pine trees is very different than honey from wildflowers!) from a local professional beekeeper, visiting the Zitsa Folklore Museum, Lithograph Gallery, or Prophet Elijah Monastery, touring the wineries of Zitsa and tasting some of their internationally-famous wines, exploring ancient Dodona (the oldest oracle in Greece and second only to Delphi in its sacred significance) and the castle of Ioannina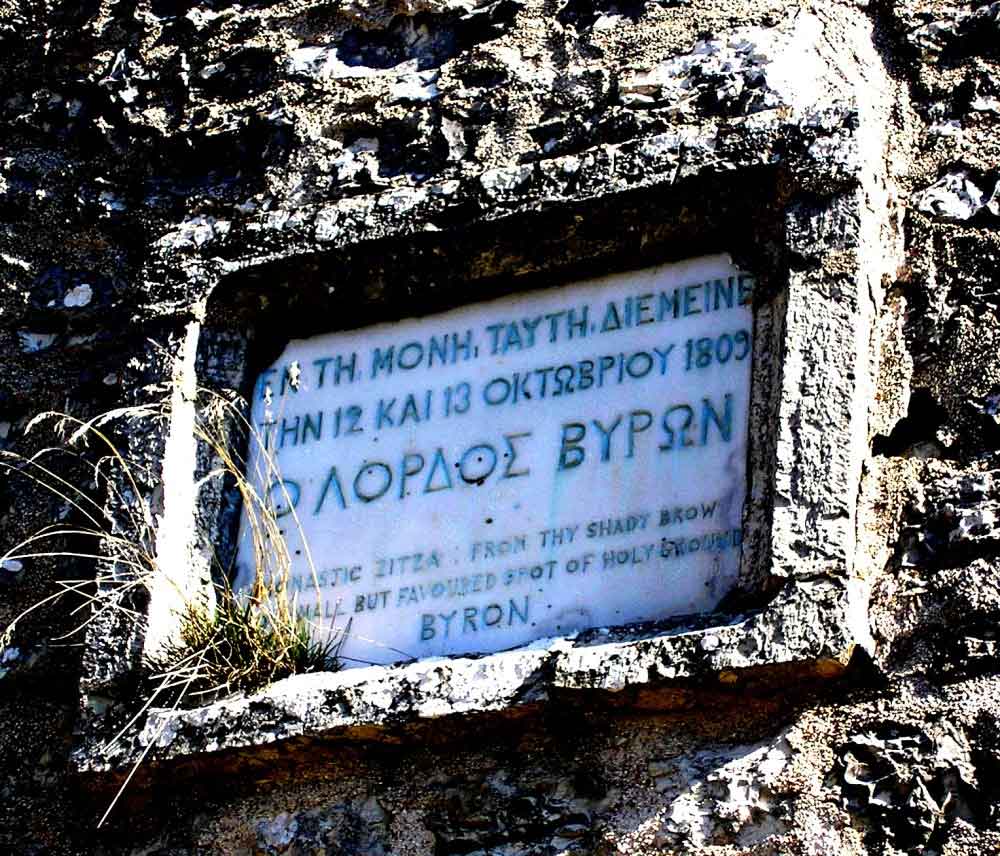 The great 18th century English poet Lord Byron helped make Zitsa famous when he wrote about the village in one of his best-known narrative poems, "Childe Harold's Pilgrimage." In 1809 he was traveling and got caught in a raging storm so he took refuge in the monastery of Zitsa for 2 nights. When he awoke to a clear morning after the rains and lashing wind had passed, he looked out over the lush forests and brooding mountains and was so taken with their beauty that he penned an entire stanza (XLVIII from Canto II) in dedication to the village.
Accommodation and Services
• Stay in 1 of 4 shared or private rooms (all rooms have shared bathrooms) in the Pink Villa 1km from the center of Zitsa – located on a private hill with its own fruit and nut trees, the villa property is enclosed by old stone walls and flowering bushes – sometimes we house chickens there as well so fresh eggs are never hard to find!
• The Pink Villa has a large, shared kitchen, 2 sitting areas with comfortable couches downstairs and 1 sitting area upstairs, an open plan with French doors and lots of windows offering plenty of sunlight and fresh breezes, a 10-person dining table, a fireplace, beautiful outdoor spaces with shade, 2 shared bathrooms, and balconies with breathtaking views off every room
• Retreat pricing includes: 6 nights stay in the villa, pick-up and drop-off at the Ioannina airport or bus station, breakfast daily in the bakery, daily group lunches, all group activities – including some dinners – (and any necessary entrance fees) and lessons, and a farewell dinner party on the last night
Zitsa - Our Village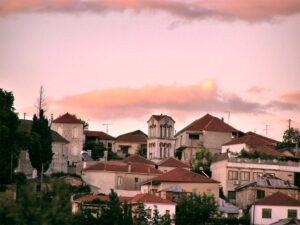 Zitsa truly is a magical place and while we work we can share
stories about our different cultures, and life in the village in
general (there is a lot to learn about this place and we are more
than happy to tell you what makes Zitsa so special and why there is
nowhere else we'd rather be!).
We can give you some basic Greek lessons as well if you want!